LIVE WORKSHOP WITH AMANI CHANNEL & MONIQUE JOHNSON
Create "DIY" Videos that You are Confident to Share and Don't Look like You Did them Yourself!
Atlanta Mobile Video Workshop
Click below to signup now
(you will be redirected to our signup form):
WHY  VIDEO MUST BE A PART OF YOUR MARKETING STRATEGY:
1

Puts a "human" behind your business that people can engage with and creates a virtual handshake.

2

78% of people online are watching video & 40% of YouTube's traffic is coming from mobile devices.

3

Videos ranks 50 times easier than text-based content in search engines.

4

64% of users are more likely to buy a product online from watching a video.
TWO MAJOR  REASONS YOU'RE NOT USING VIDEO:
1

"I don't have the money to purchase an expensive camera!"

You can make high quality videos with just your mobile device that includes editing directly from it.

2

"I don't have the time to make videos."

Because you carry your mobile device everywhere you go, it's faster to create a video than it is to write a blog post.
DURING THIS WORKSHOP YOU WILL LEARN:
1

How To Hook Up Your Mobile Device

Hook up your mobile device with the appropriate gear, apps, and accessories to create awesome videos.

2

Effective Mobile Video Filming Techniques

We'll cover a variety of different filming strategies and shots to get when you're specifically filming for your business so you can get great shots every time.

3

An Effective Approach to Planning Your Shoot.

We'll show you effective ways to streamline your planning and structure your videos for preparation and not investing a tremendous amount of time over thinking everything.

4

Basic Editing Concepts

Editing can be a pain. We'll walk you through the techniques that we use to streamline the editing process for great story telling and recommended software.

5

10 Types of Marketing Videos You Can Make on Your Mobile Device

We'll break down 10 different types of videos that you can create for you business, what to say in them and how to create them.
Share this page with your friends...
This Workshop is for YOU if you are a...
Blogger

Service Provider

Coach & Speaker

Content Creator
LEARN SKILLS FROM PROFESSIONAL VIDEO JEDIS
Amani Channel
Amani Channel, MA is a former broadcast news reporter whose reports, content, and commentaries have been featured on NPR, CNN, Fox News Channel, HDNews, local news stations, and online outlets.
He is also an award-winning video producer. He has produced multimedia content for brands that include: Coke, Visa, IHG, Burger King, Warrick Dunn Charities, and the Black College Football Hall of Fame.
He is an early adopter of social media, and he has taught at the University of West Georgia, Hillsborough Community College, and Kennesaw State University. He also has experience in community management and broadcast PR.
Channel started creating mobile videos with his iPhone 3GS in 2009, and has continued to learn, experiment, and create mobile media.
He has taught workshops and conducted mobile storytelling training with the National Association of Black Journalists, Blog World (New Media Expo), The Georgia Big Picture Conference, and Pro Media Camp.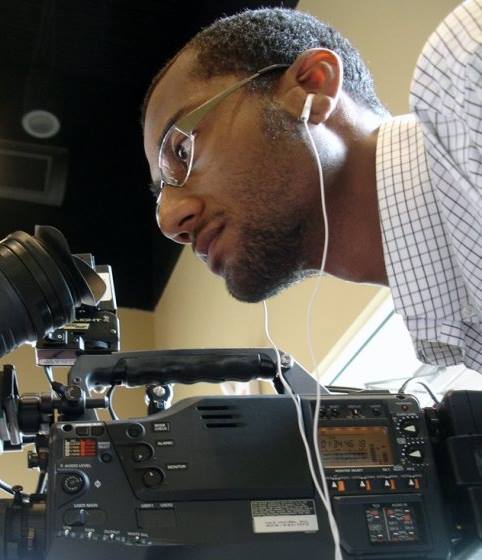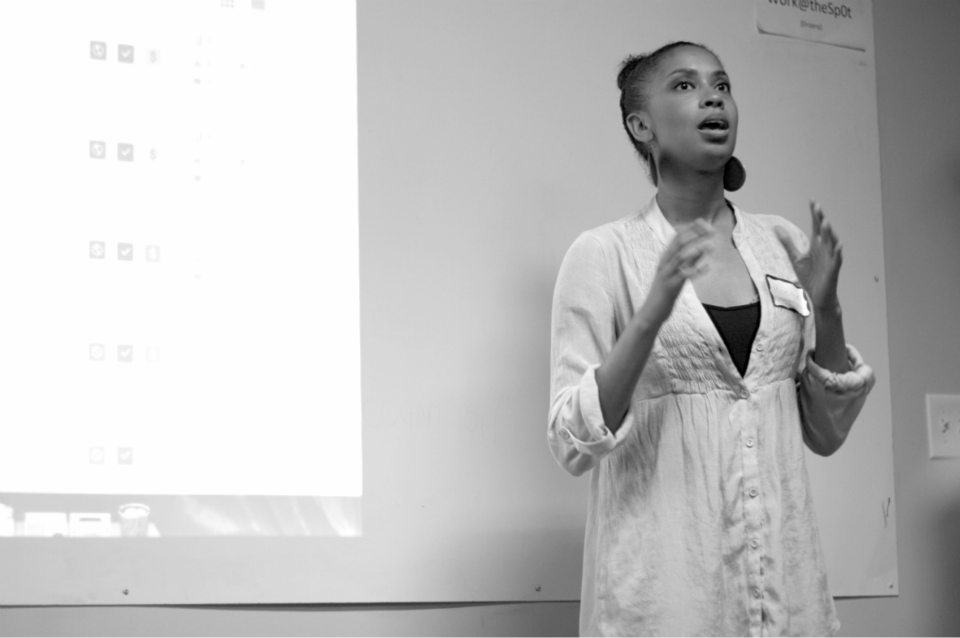 Monique Johnson
Monique Johnson is the creator of BothSidesoftheCamera.com. Her goal is to help entrepreneurs and bloggers charm the camera, create awesome videos and connect with their audience. Ever since she got a position at a startup based on a video she created, she's been addicted to learning everything possibly that she can about online video production and marketing over the past five years.
Monique absolutely loves teaching and have conducted several online workshops and webinars sharing with people everything she knows to help them get better with creating videos and using them for their business. However,  she now believes that it is time to take it offline and provide practical, hands-on examples, and in-depth discussions on what video can do for businesses and how to get started. 
THE BEST INVESTMENT YOU CAN MAKE IS IN YOURSELF